You determine our future
In our never-ending quest to create cutting edge new recipes, our greatest influence is you, our customer. That's why we have created the industry's first Experimental Spirits Program. Each month we introduce a new release Fridays 5-9pm.
learn more
(6) 50ml Whiskey bottles in attractive package.  The perfect stocking stuffer! Enjoy experiencing some of our iconic whiskeys side by...
Learn more
Cocktails every friday 5-9pm
Stop in for exciting new cocktails and occasional tastings. Our Librarians create house cocktails using our indomitable spirits.
See this months menu
All Experimental Gift Sets 33% off!
It's easy to get in the Holiday Spirit at StillL 630! All experimental sets are 33% off. There is nothing better than giving a taste of STL during the holidays.
BUY NOW
We are different
We are different because we are bold, committed, and above all passionate. We are not some automated assembly line churning out product. Every single spirit is carefully distilled, bottled, labeled and sealed by hand.
Just a few of our most recent awards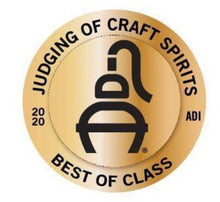 Navy Strength Gin
Best Gin in the USA
American Distilling Institute awarded our American Navy Strength Gin the 2020 "Best In Class - Gin" award!
S.S. Sorghum Whiskey
Best Bottled-in-Bond Whiskey
American Distilling Institute awarded our S.S. Sorghum Whiskey as the 2020 "Best in Category- Bottled-in-Bond Whiskey" award!
Two Step Gin
Best Signature Botanical Gin
American Distilling Institute awarded our Two Step Gin as the 2020 "Best in Category - Signature Botanical Gin" award!
They are SO knowledgeable & passionate & it's a fun tour.. we learned a lot!! Besides the amazing tasting Hand Crafted Spirits!! It's fabulous to see a small Distillery win SO MANY PRESTIGIOUS AWARDS.. .....Nationwide !!!!!!
Dana P.
The best distillery in the country. The people, the spirits, the passion. Love this place!
Andrew S.
We did the tour and tasting and had an absolutely fabulous experience. The owner David is incredibly knowledgeable and passionate! The spirits were delicious and the fact that this is a small local business added a personal touch to the experience. My only regret is not finding this place sooner. Highly recommend!
Sean & Angelina